Residential EPC Manchester
There are many companies around who offer EPC services. The difference with Greater Manchester EPC is that we guarantee to provide a reliable and quick service for our clients. Through our experience in building energy efficiency we produce an EPC report that is always accurate and completed within 24 hours.
You can be assured of an competitive all-inclusive fee of £45.00 for all properties up to 5 bedrooms. In addition to covering the Manchester area, our EPC Assessors cover surrounding areas such as Bolton, Bury, Rochdale and even the Fylde Coast. If required for your convenience, our Manchester EPC Assessor can also collect property keys from your Estate or Letting Agents free of charge.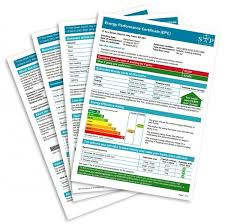 Benefits of obtaining your EPC from us:
Qualified, Accredited & Insured Assessors
EPC Delivered within 24 Hours of Appointment
Quick, Same Day EPC appointments
Free Estate Agent Key Collection Service
Quantity Discounts available
MEES Support & Guidance
Residential EPC Rating E/above
Minimum Energy Efficiency Standards (MEES) 2018
Did you know? As from April 2018 changes new MEES legislation makes it unlawful to agree a new tenancy for a residential property with an EPC rating of F or G. Then, as of 1 April 2023 all privately rented property will be required to meet MEES.
Should your property fail to meet new legislation our MEES Compliance Reports provide the most practical and cost-effective solutions to achieve an EPC rating E or higher. With over 10 years experience in building energy efficiency you can be confident we will help you comply.
Book your Residential EPC today
To book a Residential EPC call 07875 753571 or email info@greatermanchesterepc.co.uk. If you prefer, use our quick and simple contact us form. If you are a Landlord, Estate or Letting Agent looking for a reliable & professional Manchester EPC provider – get in touch to discuss your requirements.
---
What is a Residential EPC?
A Residential EPC or 'Domestic Energy Performance Certificate' is a legal requirement when a dwelling is being sold or let. Ratings are often used by tenants or potential buyers to check how energy efficient the building is. A residential EPC also provides recommended energy measures and typical costs to improve the energy performance of the property. The recommendation section will also inform you of which measures can be government funded.
Who is will carry out a Residential EPC?
Greater Manchester EPC's Domestic energy assessors have been fully qualified and accredited in Domestic Energy Assessments since the introduction of EPC's in 2007.
Landlord / Estate Agent Responsibility for a Residential EPC?
There is now shared responsibility between a residential landlord and estate agents to make sure that the property is legal to market by having a valid EPC within 7 days of marketing.
How long is my Residential EPC Valid for?
Residential EPC's are valid for 10 years. Your EPC must be updated if your property has undergone renovation works or energy efficiency improvements since the EPC was issued; this will more than likely void EPC.
What data produces the Residential EPC?
Greater Manchester EPC's energy assessors will take measurements and gather data at your domestic property. The data will then be processed on site / or in office using the government approved EPC software – Reduced Data SAP (RdSAP).
The EPC assessment takes around 20-40 minutes for a standard size property and the following information will be taken into consideration:
Floors – Construction, position, insulation 50mm to 150mm
Walls – Construction, cavity wall insulation, solid wall insulation, dry lining
Doors – Insulated doors, draft proofing
Windows - Single, double, triple glazing, U-Value and G-Values, draft proofing
Heating Output - Boilers, storage heaters, room heaters, electricity tariff single rate/ economy 7
Secondary Heating – Gas fires, solid fuels, electric room heaters
Heating Controls – Programmer, room & radiator thermostats, energy manager, appliance thermostats
Heating Output – Radiators, under floor, warm air, room heaters
Hot Water Tank - Insulation thickness, thermostat, emersion single or dual
Loft Insulation – 12mm to 450mm+ along with room in the roof insulation
Lighting – Tungsten or Halogen, Low Energy Lighting (LED/Compact fluorescent)
Renewable Energy Provisions:
Photovoltaic cells - Size, KWP, Orientation, Shading, Pitch and Orientation
Solar Water Heating – Tube Type, Pitch, Orientation, Size and Efficiency

Wind Turbines

– Terrain & location, turbine number, rotor diameter, height above ridge

Heat Pumps

– Ground, water or air source heat pumps, fuel electric or gas

Heat Recovery Systems

– Flue gas heat recovery (FGHR), waste water heat recovery (WWHR)